Media Stream News
Media Stream honored with Addy Award by the American Advertising Federation
Production assets for the Friends of the Rockefeller State Park Preserve
Award-Winning Video Production Albany – Media Stream, Inc., a full-service, digital video production company based in Albany, New York received an Addy Award in 2017 from the Albany Ad Club for a video it created for the Rockefeller State Park Preserve. The video was produced in honor of the Friends of the Rockefeller State Park Preserve's 20th Anniversary. The video features a testimonial from Bette Midler, a supporter of the Rockefeller State Park Preserve. Media Stream received the Addy in the category of Branded Content & Entertainment – Non Broadcast. In recent years Media Stream has received several major production awards for its outstanding work. In 2016 Media Stream received an Addy Award for a commercial it created for Phelps Hospital's Orthopedic Center. The 30 second commercial featured a testimonial from orthopedic center patient Francisco Martin, the Captain of the 2016 U.S. Olympic Fencing team. In addition Media Stream received a Communicator Award for a fundraising film it produced for the Diocese of Bridgeport for their Annual Catholic Appeal Campaign. The fundraising video was instrumental in raising over $11,000,000 for the diocese in 2016.
In the past Media Stream received NORI Awards from the Albany Ad Club for Finkelstein & Partners and for work produced for Saint Francis Hospital, in Poughkeepsie, New York. Since 1972, The Albany Ad Club Association of Professional Communicators has honored outstanding achievement in advertising and communications recognizing members who excel at their craft.
In Addition, Media Stream received an Aster Award for the on-line video campaign it produced for the Family Residency Program at Phelps Hospital. In the past Media Stream has also been awarded Aster Awards for its work with Saint Francis Hospital, including a Golden Aster in the Category of TV/Video Advertising for a single TV commercial titled "I'm Living Proof" featuring patients who had successfully gone through cancer treatment at the Saint Francis Cancer Center. Media Stream was also awarded a Silver Aster in the category of Radio Advertising for a commercial it produced for the Saint Francis Emergency Center. Saint Francis operates the busiest Level ll Trauma Center in New York State. In any given year, over 3,000 entries from across the United States, Canada and South America are judged by the Aster Awards Committee.
"The main objective in any advertising campaign is to deliver results for your client, that's always the priority," stated John Heaney, Media Stream Inc., founder and award-winning producer/director. "To also receive recognition from your peers for production work is an added bonus."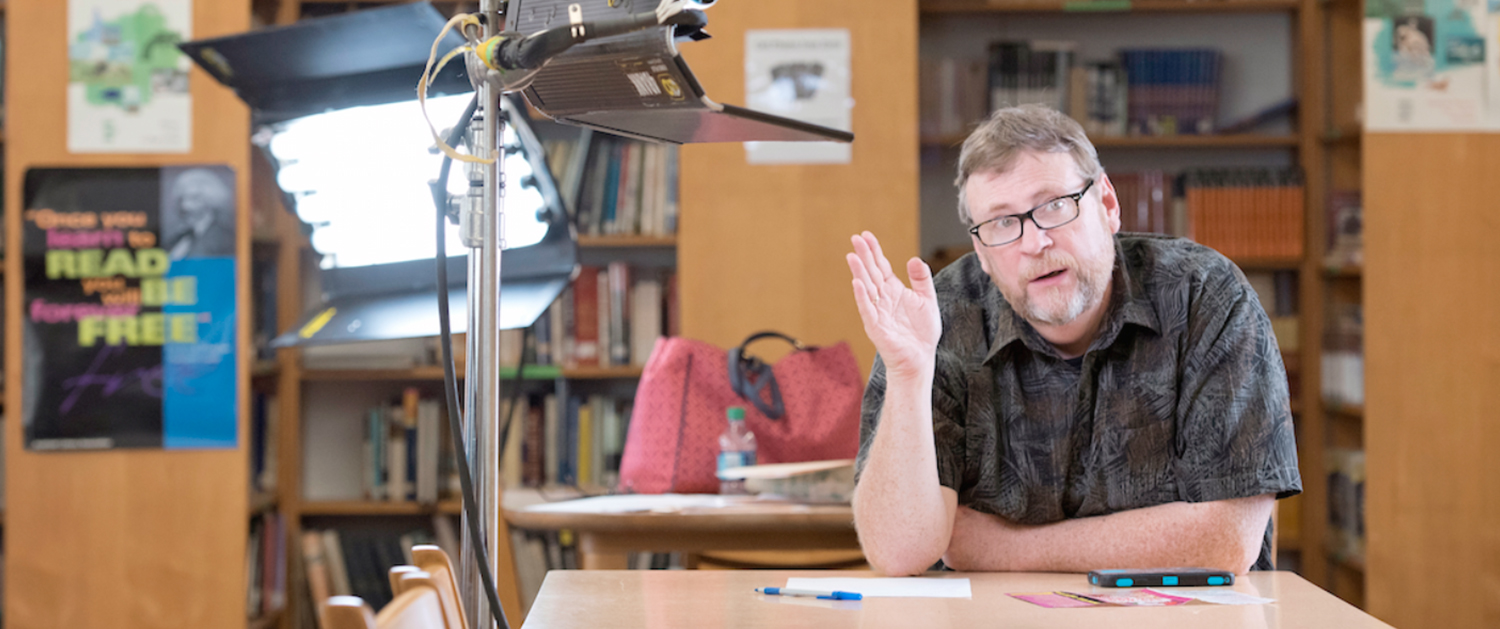 About John Heaney

Multi-award-winning Producer/Director John Heaney founded Media Stream as an alternative to the typical production company. His vision was to create a company that could deliver high-end production results for a wide range of customers who depend on cost-effective solutions to succeed.
Prior to founding Media Stream, John worked in video production in the New York City area. During this time, John developed award-winning strategies that he has used for a wide range of clients on hundreds of film and digital video projects. His experience has made him a sought-after producer for projects related to the U.S. Navy Seabees, National Grid, General Electric and United Technologies. He has also produced and directed productions for New York State agencies and healthcare institutions throughout the tri-state area. John has held senior level production positions at several media production companies including Rainbow Media and Cablevision. John has won numerous industry awards including the Addy, Telly, Aster, BOLI, Axiem, NORI, Communicator, Cancer Awareness and the Videographer. John is a graduate of New York University, and received his degree in Film and Video Production from NYU's Tisch School of the Arts.
John Heaney at Addy Awards with cinematographers Joe Daniele and Shawn Schaffer